Stationery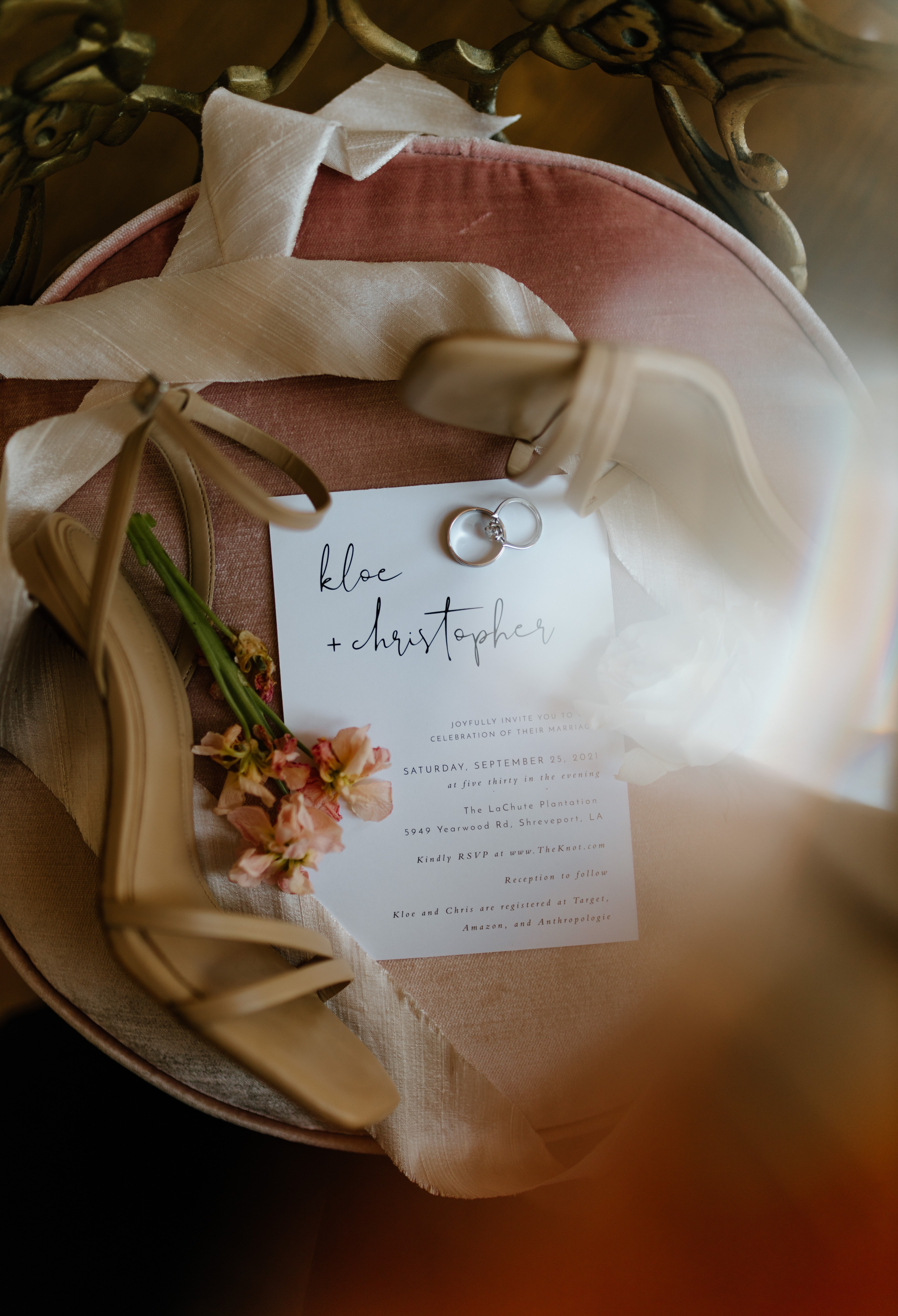 Save-the-date cards and invitations

You may be one of those who can immediately find the right theme and colours for your wedding on the internet and promptly decide on an invitation card. However, there are also couples who need a long time to find the right one. And then they hesitate because they are not yet sure about the colours of the decoration.
It is definitely worth it if the save-the-date cards are personalised and the rest of the stationery (table numbers, name cards, menu cards, welcome board, guest favours, table plan, thank you notes...) matches! There are now experts who can design beautiful cards for you to express your common interests and tastes. You'll spend a little more, but you'll give your guests the special touch of your wedding in advance. Here, the colours, paper and motifs are crucial. Photos make the invitation very personal, but also require that you have beautiful pictures. Holiday photos and selfies are usually not suitable here. As for the information that belongs on the cards, one can definitely say that less is more:


- Save-the-date cards:
The date and your names with surnames are definitely enough here (not everyone knows who Lena and Tom are straight away). It also makes sense to include something about the wedding, otherwise the guests will be unsure what kind of party it is.
- Invitation cards:
There are many different ways to design them. But they are already an introduction to the atmosphere you want for your wedding. If you decide on a classically designed invitation, the guests will already have such a celebration in mind and will adapt their outfits to it. In Luxembourg, this is a short or long cocktail dress, but in any case an elegant one. If an invitation with a lot of personal influences flutters into the house, the guests are looking forward to a theme wedding or a somewhat different celebration than they are used to. What definitely does not go down well in Luxembourg are very restrictive dress codes. Most female guests are happy to find something they feel comfortable in and if the colour is not right or it has to be a long dress, it can cause a lot of headaches for your guests. And the conversations on the wonderful day should definitely not revolve around who has interpreted the dress code correctly now, right?
The invitation cards need information in Luxembourg: Who is getting married? Where are they getting married and where will the ceremony take place? When exactly should the guests be where? Beware not all Luxembourgers are overly punctual, so I would make sure here that either a time period or a clear start of the festivities is marked. Will the location be changed? Where are the cars parked or is transport organised? What about children? Please do not write on the invitations that children should rather stay at home, this does not go down well with anyone. You can actually leave this topic out altogether, because in Luxembourg no one but family members would normally bring the children. It is also possible to ask if nannies or babysitters have already been organised when phoning about special intolerances for the menu. Then it's clear how you envisage your party and you don't have to write down anti-children phrases. Another great solution is to invite the children to the aperitif and then pick them up later. What gifts? In Luxembourg, a bank account number is common as a gift, but it can also be a list in a shop where you have gathered everything for the household together.
- Thank-you notes:
Beautiful photos are enough for the thank you cards. Maybe you could add a link to the other photos of the wedding or just a MERCI. A small handwritten sentence is a wonderful way to thank each guest personally.